Radon Testing and Radon Mitigation Are Growing in Popularity Throughout Ohio
The soils of Ohio contain high concentrations of uranium and radium, which provide a constant source of Radon toxicity into nearby homes. Cities with some of the highest levels of toxicity include:
Akron | Cleveland | Canton | North Canton | Parma | Lorain | Cuyahoga Falls | Stow | Kent | Medina | Columbus | Westerville | Worthington | Dublin | Gahanna | Grove City | Reynoldsburg | Grandview Heights | Bexley | Upper Arlington | Powell
---
From studies of uranium miners in the 1950s, public health officials knew about the harmful effects of high radon concentrations, but neither geologists nor health officials suspected that a number of Ohio homes harbored potentially harmful concentrations of this inert gas. Central Ohio is part of a radon belt that stretches from New York to the upper Plains. Over 50,000 Ohio homes had Radon Testing performed in 2014 to determine the levels of radioactive gas in their home, an increase from only 1,464 tests performed in 2007! The frightening part is that approximately half of the tests detect radon levels above the Environmental Protection Agency's safe limit of 4.0 picocuries per liter. That means that over 25,000 homes in Ohio have dangerously high levels of Radon gas and require Radon Mitigation Services.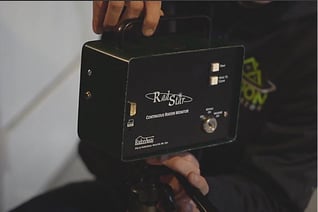 Other than Soil, What Else Makes Ohio Homeowners Susceptible to High Levels of Radon?
Because of how they are built and how much time we spend indoors in our climate, many Ohio homes have high radon exposure levels. One critical factor is that many Ohio homes have basements that are used as main living areas, and because radon permeates up through the foundation, family members are closer to the source of the problem.
If you live in any of the following areas, it is imperative that you get Professional Radon Testing performed. The EPA estimates that radon is responsible for 21,000 of the nation's 160,000 annual lung cancer deaths.