Get your Jackson, Ohio, home tested for high levels of Radon gas to ensure your family's safety.
What are the outcomes of being exposed to high levels of Radon?
Lung cancer is one of the most significant concerns when it comes to radon. Being exposed to a high concentration of radon over an extended period is the second-largest contributor to lung cancer deaths, second only to smoking.
This may seem unreal since most people have never even heard of radon gas, but it is true. Radon is a naturally occurring radioactive gas emitted into the air and seeps into homes creating poor air quality.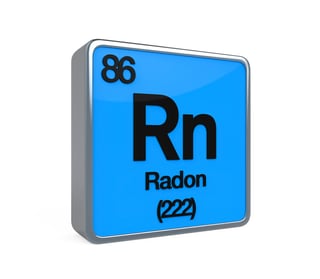 Harmful radon levels are a large concern in the state of Ohio.
Stark County, in particular, has a high level of detection for radon. Making it vital for residents of Jackson Township to get their homes tested for radon exposure.
As crazy as it may seem, you could be breathing harmful levels of radioactive gas in your home without even knowing it.
Radon gas is colorless, tasteless, and odorless, making it a silent killer. A professional must do a proper test to know if there are elevated radon levels in your home.
What does a professional test entail?
Having a radon test performed in your home doesn't take any effort on the homeowner. All you need to do is contact Radon Eliminator, and they will take care of the rest.
One of the radon specialists will perform a 7 point intrusion inspection. A radon team member will walk through your basement and check the crawl space, foundation cracks, forms of cavities inside the walls, cracks in walls, construction joints, gaps around service pipes, gaps in suspended floors, and sump pumps or water supplies.
This 7 point inspection is done because radon creeps in through any small crack or gap and can even seep up through the concrete.
Radon is produced by the breakdown of uranium in soil, rock, and water.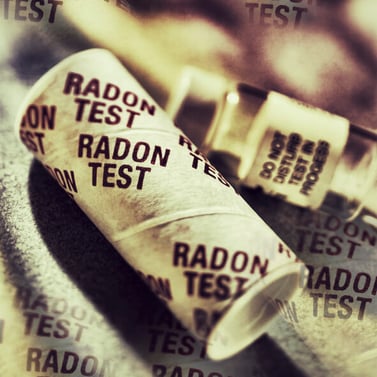 Once the threat points are identified from the inspection, then a radon test will be set up by one of our crew members to determine if there are elevated levels of radon inside.
At Radon Eliminator, all of our radon testing specialists are licensed with the Ohio Department of Health.
To find the radon concentrations, the test will need to remain in the house for a minimum of 52 hours collecting data.
All the testing requirements must be met for accurate radon measurement. Homeowners are asked not to tamper with the test in any way.
When the specialist returns, they will be about to determine the radon level in your home.
How do I know what the Finding Mean?
The radon testing specialist will always explain the results in great detail.
Radon is measured in PicoCuries per Liter, which is abbreviated as pCi/L.
Test results between 2-4 pCi/L are at the action level regarding whether radon needs to be eliminated from a home. The action level is determined by The World Health Organization and The Environmental Protection Agency.
It's important to follow their guidelines when it comes to radon reduction. If your home contains elevated radon levels, Radon Mitigation will be necessary to reduce the risk from radon exposure.
If you do not have a radon mitigation system installed, you have a greater risk of lung cancer.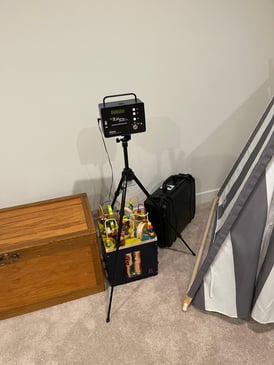 What Next - Getting your Home Tested for Radon.
If the results of this radioactive gas in your home are at harmful levels, then it's time to take action and have the team at Radon Eliminator get rid of this cancer-causing gas once and for all.
The team at Radon Eliminator provides testing services and installs radon mitigation systems for Jackson, OH. We also work with businesses and real estate professionals.
Protect the safety of your family by checking your home for radon.
If you would like to schedule an appointment for a discounted radon test, click the link below.