Hartville has one of the highest levels of Radon gas in the State of Ohio. Getting your home tested for high Radon levels is vital.
What problems does radon present?
Indoor Radon Gas toxicity is a serious issue for the Buckeye State and especially for Hartville area residents.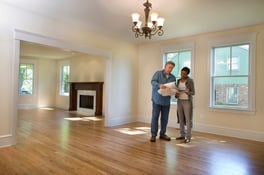 Sadly, most local homeowners don't know about the severity of radon gas poisoning and its cancer-causing properties because it is odorless, colorless, and proper education is sorely lacking.
According to the Ohio Department of Health, one in two Ohio homes has Radon levels that may pose a large cancer risk over many years of exposure. It doesn't matter if the house is old or newly constructed; our local climate creates a higher exposure level to radon because of the amount of time we spend indoors.
Radon is the 2nd leading cause of lung cancer and claims over 20,000 lives per year in the US alone!
Get a Discounted Radon Test to determine your exposure level. For more information, click here.
How does Radon get into your home?
Radon gas formation and concentration is a natural process that occurs from the breakdown of thorium and uranium in soil, rock, and water.
The air pressure inside your home, usually lower than the air pressure outside, causes a vacuum effect known as pressure differentials, drawing radon up through foundation cracks and other openings directly into your home.
Even if you cannot visibly see the cracks in your foundation, it is still necessary to get your home tested for Radon.
Radon levels can be dangerously high because of their unique capacity to penetrate concrete.
The EPA states it plainly, "Any radon exposure creates an increased chance of lung cancer. The lower the radon level in your home, the lower your family's risk of lung cancer."
What does professionally done Radon Testing look like?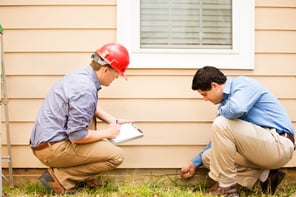 Radon testing is simple and effective! An EPA-certified member of the Radon Eliminator team will come to your house and investigate the 7 possible intrusion points in your basement or 1st floor if you have a slab floor.
These 7 intrusion points can come in the forms of construction joints, foundation cracks, cavities inside walls, cracks in walls, gaps in suspended floors, crawlspaces, gaps around service pipes, and sump pumps or water supplies.
Once we identify your home's unique intrusion points, our team member will use a specialized tester to measure the impact of radon on every floor in your home.
Once we have the data back, the head team member will provide you a complete report of their findings and what you can do next to Mitigate any potential problem.
How is Radon gas measured in a home?
Radon Testing is measured in PicoCuries per Liter; The EPA recommends that action be taken on any home registering radon levels between 2-4pCi/L and above.
The World Health Organization recommends that action be taken on any home producing radon levels at or above 3 pCi/L.
Once your test is complete, a Radon Eliminator contractor will go over the determined findings in your home and discuss potential mitigation procedures if necessary.
Where to go from here?
There are about 7,700 new lung cancer cases each year occur in Ohio. Radon is suspected of causing at least 900 of them.
Professional testing by Radon Eliminator will drastically reduce the life-threatening Cancer impact of radon in your home.
Protect yourself and your family from this hazardous, radioactive gas. Schedule a Discounted Radon Test with our Professional Radon Testing Company in Hartville, OH today.
* Radon Eliminator is Hartville, Ohio's # 1 Radon Testing and Radon Mitigation Company. *