Louisville, Ohio, Contains Elevated Levels of Radon Gas. Get a Free Radon Test.
Chances are you found this page looking for Radon Testing in Louisville, Ohio. We are glad you're here. Please read some valuable information below regarding Radon Gas, how we test for it and how to get a Discounted Test for your home.
What is Radon Gas?
Radon is the second leading cause of lung cancer in the United States and the leading cause among non-smokers. You cannot see, smell, or taste radon. It is a naturally created radioactive gas which comes from uranium in soil and rock throughout the world.
Radon is prevalent in Ohio, and Louisville is no exception. Radon gas is found in every home. The only way to know if there are dangerous concentration levels is to have a licensed radon company perform a test.
How does Radon Enter my Home?
Radon Gas can enter a home in many different ways. Some of which include: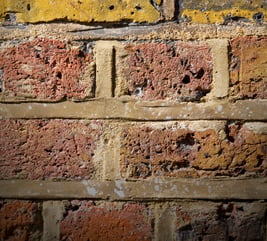 Exposed Soil
Sump Pump
Foundation Cracks
Crawl Space
Well Water
Mortar Joints
Loose Fitting Pipes
Building Materials
Even if there is no visible entry point in your home since radon is a gas, it can still seep into your home. The only way to know for certain if your home is safe is to have a radon test performed.
How Does Radon Testing Work?
One of our licensed radon testing specialists from Radon Eliminator will test the radon concentration levels in your home by leaving a radon testing monitor in the lowest level of your home for a minimum of 48 hours.
Radon gas is measured in PicoCuries per Liter. The World Health Organization recommends action at a 2.7 piC/L, and the EPA recommends radon removal at or above a 4.0 piC/L.
According to the research by The Environmental Protection Agency,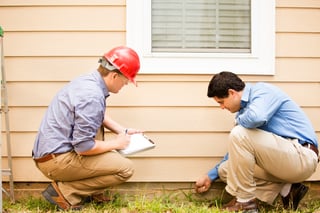 radon gas is at a dangerous action level when it
reaches a 4.0 piC/L, and according to research by the World Health Organization, radon can begin to manipulate the cells in the lungs at a 2.7 piC/L.
When your test is complete, the specialist will provide you with a reading of the radon concentration levels over the 48 hour period, which will be averaged. If the radon in your home tests elevated, the specialist will provide you with a Radon Mitigation quote to remove the radon from your home.
Contact Our Licensed Radon Testing Company Today
If you have never tested your home for radon gas, we provide a discounted radon test to see if your home contains dangerous concentration levels.
The only way to know for sure if there is cancer-causing radon gas in your home is to have it tested by a licensed radon testing company.
Radon gas is a silent killer, killing more people a year than drunk drivers. Do not become another statistic. Click on the link below now to get a discounted home test in Louisville, Oh.