Choosing a Radon Company
When your home contains elevated levels of Radon Gas and you are deciding which radon company to choose to install your Mitigation System, choosing a company solely based on price could leave you scrambling for help.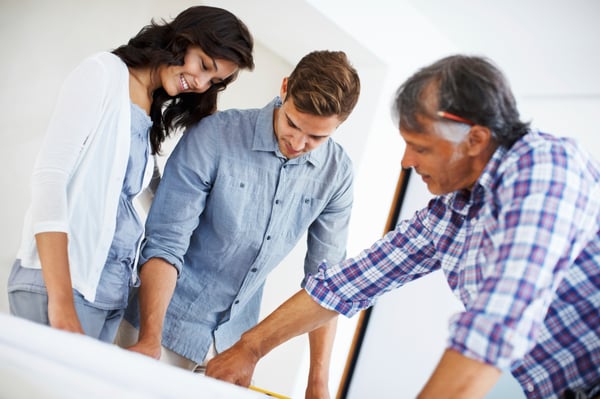 Obviously looking at the cost of the system is going to be a top priority for most people, however, if you run across a price that is substantially lower than the other quotes you received, that does not necessarily mean jump on the "deal" you think you're getting without looking a little deeper.
Want to learn more about radon and its effects on your family? Read our blog post " Are There Any Symptoms of Radon Poisoning?" here!

Table of Contents
Here is why You Shouldn't Choose a Radon Company Only Based on Price:
They may not be Licensed
The number one reason why you should not choose a radon company only based on price is because the company that you think you're getting a great deal from may not actually be licensed with The Ohio Department of Health to install your mitigation system.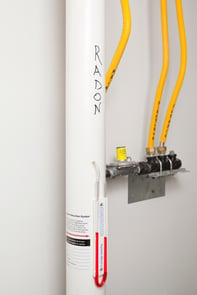 Jumping at a low price without asking for license information or finding out if the technicians even have experience with installations, could end up being a costly mistake on your end.
If you find out after the fact, you may be left with a system that is not installed up-to-code, or you'll have a system that will need to be removed and replaced if you ever try to sell your home.
There are regulations established by The Ohio Department of Health that need to be followed when a radon mitigation system is being installed. If you hire a company that is not licensed, it will be your responsibility to have a new system installed if you ever move.
Taking the extra time to ask for license information may not save you money up front, but it will save you thousands of dollars down the road.
No Guarantees
Another reason a company may be offering a lower price is because they do not guarantee their work. This means if they install your mitigation system but for whatever reason, your radon levels have not been reduced, they will charge you more to come back and add a stronger fan, add an additional suction point, or relocate the system.
So although the up-front cost may seem a little lower, do not be fooled. Ask if the work is guaranteed, make sure they will come back and fix their mistakes without charging you a few hundred more.
Charge to Re-Test
You may not think charging to re-test the home is a big issue, however, testing your home once the system has been installed is the only way you're going to know for sure if the system is even working properly.
If post-mitigation radon testing is not included in the price of the installation, the company may try to charge you anywhere from an additional $150-$200 to re-test.
You may think that's outrageous so you will just give a different company a call to re-test, however, that is the standard price range for radon testing, and if a company already knows you had a system installed, they won't be doing you any favors when it comes to testing your home.
Cheap Materials
In some circumstances, you may think you're getting a deal on the installation and it turns out the company is using cheaper materials than everyone else.
Radon mitigation systems are meant to last. The fan is the only electrical component and it should come with a third party manufacturer warranty. The rest of the system is not meant to break down, but if it is installed with cheap material you will not be getting the lifespan that you should be.
You might need to do a little research, but ask the company where they buy their materials from and do a little digging of your own. This could save you the cost of having to repair the system in just a few short years.
In Conclusion
If you are shopping around getting multiple quotes for radon mitigation installation, take the few additional minutes to ask the company:
Are your crew members licensed and are you able to provide license information?

Do you

guarantee

your work?

Is there an additional fee for post-mitigation testing?

What type of materials do you use?
If the company will not answer your questions or does not want to provide you with that information, it doesn't matter if their quote was $500 cheaper than the others, run in the opposite direction.
You're spending a decent chunk of change on your mitigation system, so make sure it is worth the cost and working the way it's supposed too, eliminating the cancer-causing gas from your home and making the air inside your living space safe and breathable.
There is no point in having the installation done at all if it is going to be installed incorrectly, with no guarantee, not re-test, and with cheap material. You will basically have just thrown the $700 or $800 you spent on a "cheap system" down the drain because it's going to cost a few hundred more to fix the problems.
If you need a Radon Mitigation System installed in your Ohio home, choose Radon Eliminator.
The team at Radon Eliminator is licensed with The Ohio Department of health and each crew member has no problem providing you with license information.
We guarantee our work, which means if your radon levels are not reduced below the EPA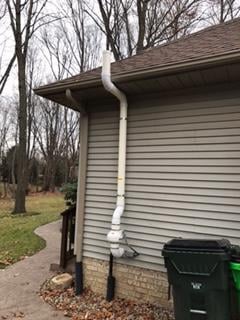 recommended action level of 4.0, we will return and do whatever needs to be done at NO additional cost to you.
We offer FREE post-mitigation radon testing. We will never ask for additional money to re-test once the installation is complete.
All the material we use is up-to-code, and we can provide you with additional information on where we purchase all of our material.
We also offer FREE Radon Mitigation Estimates. We do not charge for our price quotes, and we can give it to you right over the phone. No need to take time out of your busy schedule, just give us a call when you have a few minutes to chat.
If you need a Radon Mitigation System installed, click below now for your free estimate.