Radon Post Test Mitigation refers to the radon test that is performed upon completion of a Radon Mitigation system.
If you have just had a radon removal system installed, this means your home had tested elevated for dangerous levels of radioactive gas, and you made the decisions to remove the radon from your home.
Need more information on radon mitigation? Read our blog post "The Ultimate Guide to Radon Mitigation."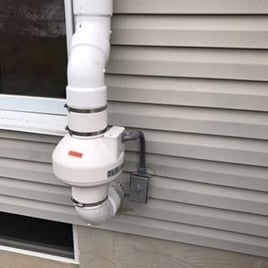 Table of Contents
Once your mitigation system is installed, one of our radon specialists from Radon Eliminator will leave a post-test in the basement of your home. This is just one of the ways our company makes sure that your new system is working properly.
The radon test that is left is a continuous monitoring system which will measure the radon levels over a minimum period of 52 hours.
When the test is complete, we will be able to tell you how depressed your radon levels have dropped since the system was installed.
Our quality assurance guarantee indicates that if for some reason your post test comes back above the 4.0 EPA action level, we will do whatever is necessary to make those levels go down. The best part, this will be at NO additional cost to you.
Many Radon companies will charge extra to have a post test done upon completion of the installation, our company does not.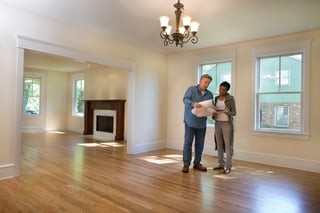 We believe that it is our duty to make sure we have done our jobs properly, and you are now living in a safe home, free from dangerous levels of radon gas.
If Radon Eliminator installed your mitigation system, that qualifies you for FREE radon testing for the rest of your life. It is recommended to have your home re-tested every couple of years, especially if you have done any renovations to your property.
Feel free to contact us at any point if you wish to have your home tested again!