Why Ohio Homes Have Such a Radon Problem
Radon Gas in Ohio homes poses a danger to those who are living there. Continuously breathing in air that contains elevated levels of radon can cause damage to the lung tissue and cells, which can cause lung cancer.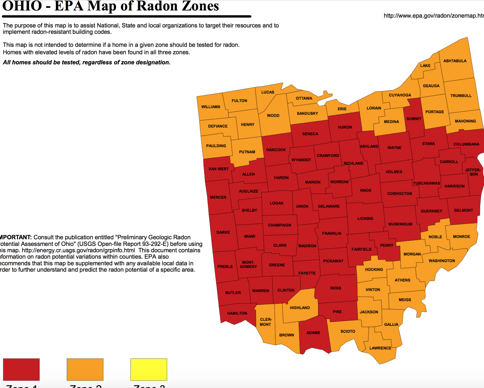 According to the Environmental Protection Agency, radon is the second leading cause of lung cancer in the United States and the first among non-smokers. Radon is a major health concern for Ohio residents.
Because radon is invisible, tasteless, and odorless, it can seep into your home without your knowledge. If you never have your home tested for radon, there is no way to know the concentration levels.
This means many Ohio families are living in a home with high concentration levels of this cancer-causing gas. Radon is extremely prevalent throughout the entire state of Ohio, and you may be wondering:
Why Does Ohio Have Such a Radon Problem?
Ohio contains a geologic formation that is known as Ohio Shale, and it is enriched in uranium, the second main source of uranium in Ohio is the soil.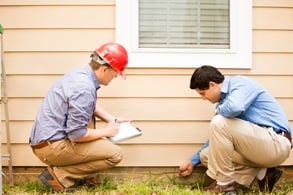 Much of Ohio's soil contains quantities of uranium and radium, both of which continuously break down and release radon gas. This means Ohio's geology provides a continuous supply of radon.
Many Ohio homes are built and operated in ways that actually increase the likelihood of radon entry. Once the radon has entered the home, it can become trapped, especially if the concentration levels are high.
This makes radon levels indoors generally higher than what is present throughout the environment. Elevated levels of radon gas have been found in homes in all 88 counties in Ohio.
Some areas in Ohio do have a greater risk for higher concentration levels than others. But the only way to know for sure if your home is safe is to have a radon test performed.
What to do if your Ohio Home has Radon
Once you have a radon test performed to find out the concentration levels of radon gas in your home, you will know whether or not you need a removal system installed.
If your home tests at a 4.0 pCi/L or higher, it is highly recommended by the EPA to have a radon mitigation system installed to remove the dangerous gas from your home.
Radon mitigation systems are designed to remove the high concentration levels or radon from your home so you are not breathing in the hazardous gas every day.
Here you can learn more about radon mitigation systems.
If your home does need a radon mitigation system installed, you will want to hire a Licensed Radon Contractor to ensure it is installed efficiently and up-to-code.
The licensed professionals at Radon Eliminator have the training and experience to install your mitigation system and remove the dangerous gas from your home.
We service various counties throughout the State of Ohio helping to reduce radon concentration levels in homes and commercial properties.
Contact Ohio's Best Radon Testing and Mitigation Company
If you have never had your home tested for radon gas, now is the time.
No Ohio home is safe, which means without having a radon test done in your home, could mean you are living with a cancer-causing gas.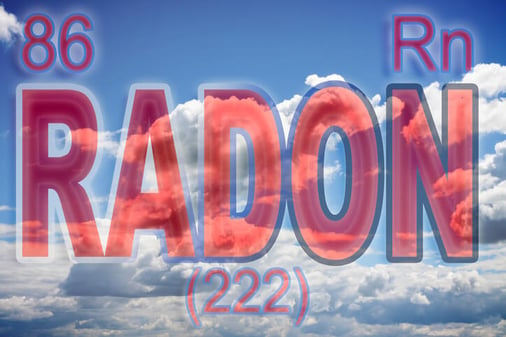 Do not put your family at risk.
The experts at Radon Eliminator will come and test your home for radon. If your home tests elevated, we will also provide you with a Free Radon Mitigation Estimate.
Click on the link below to schedule an appointment with Ohio's Top Radon Contractor today.