What Every Building Owner Needs to Know About Radon
It is very important to know that Radon Gas is not confined to residential areas.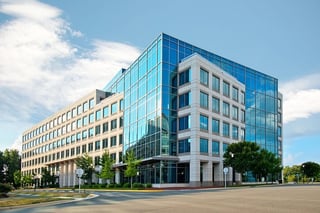 Since radon is a naturally occurring radioactive gas, it is just as prevalent in other building structures, especially if the property is located in an area that is geographically prone to higher radon levels.
Radon gas can enter a commercial property the same way it enters a residential home, through cracks, walls, floors, and drainage systems.
Who is responsible for testing a commercial property? Read our blog post: "Does a Landlord Need to Test for Radon?"
Table of Contents
There will be some level of radon gas in any enclosed building structure.
The main concern should be the concentration level in a given building since that is one of the primary contributing factors to the health risks of radon gas exposure.
So, How Do I Know if there is Radon in my Building?
If you are a commercial property owner and are concerned about the radon concentration levels in your building, the only way to know for sure if your property is safe is to have it tested by the professionals.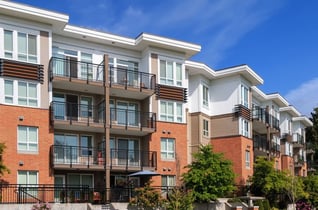 Radon testing typically takes a minimum of 48 hours to complete. When you hire a licensed radon testing company, a specialist will come to your property and place radon test kits in each room of your building. They will return two days later to retrieve the kits and send them to a radon testing lab for analysis.
The lab processes the results and sends them back the same day that they are received. The specialist will then be able to present the property owner with a detailed description of the radon concentration levels in the building.
It is important to know that each area of the building could potentially have varying test results. The testing spaciest will explain the results and determine if action is required.
What is the Action Level for Remediation?
The Environmental Protection Agency (EPA), has not made it "mandatory" for action to be taken if a building tests elevated for radon gas. However, they have made it very clear that high concentration levels of radon gas is not safe.
The EPA studies have shown that radon gas is the second leading cause of lung cancer in the United States, causing over 20,000 deaths each year.
It is their recommendations that if a property tests at:
4.0 piC/L-action is required and the problem should be fixed immediately.
2.0 piC/L-action should be considered and it is strongly suggested to fix the problem.
How do you Remove Radon from my Commercial Property?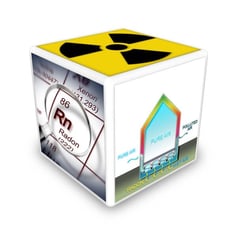 Once the radon concentration levels in your commercial property are determined, a radon mitigation specialist will be able to walk you through the removal process.
Depending on the building structure, there may be a few ways for the radon mitigation systems to be installed. The specialist will explain which option is the most efficient, and if there is more than one, the property owner's preference will be taken into consideration.
Once access is determined, and depending on the size of the property, it could take a few weeks for the completion of the installation.
Once the radon mitigation systems are installed, another radon test will be conducted throughout the building to determine that the levels have dropped below the EPA action level and to ensure that the systems are working properly.
Who Should I Contact to Test my Commercial Property?
When you make the decision to have your commercial property tested for radon gas, it is crucial to contact a Radon Company that is Licensed with The Ohio Department of Health.
At Radon Eliminator our radon testing and mitigation specialists are licensed with the ODH, and have experience with both testing and mitigation services for commercial properties.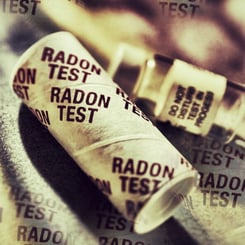 If you need your commercial property tested, we can help you. We even offer discounted radon testing for commercial properties and will make you a priority on our schedule.
If you own a commercial property or you are in the process of buying/selling, it is never too late or too early to have your building tested for radon gas.
Make sure the people who frequent your establishment are safe and not spending their time in hazardous conditions.
Contact Radon Eliminator today to determine the concentration levels of radon gas in your commercial property.
Click below for Discounted Radon Testing in Ohio.