Radon Testing for Commercial Apartments
Radon is known as a cancer causing, radioactive gas that can be found in varying amounts in every apartment complex in Ohio.
The only way to know for sure it your apartment complex contains elevated radon levels is to perform radon testing in each unit of the complex.
Once a radon problem is found, the landlord must address
the issues to provide their tenants a habitable living environment.
Another common question about testing your home is whether or not one should test during a home inspection. Read all about it in our blog post: "Should I Test for Radon During My Home Inspection?"
Table of Contents
Proactive Radon Testing Vs. Reactive Radon Testing
Proactive Radon Testing
Proactive radon testing refers to the landlords pro activity in having their buildings and units tested for radon gas before it is brought to their attention as a problem.
This would include a landlord hiring a licensed radon testing company to come and set up radon test kits in each unit of the complex.
Having a test kit in each until will show the landlord what the concentration levels of each unit are, because not every unit will test the exact same.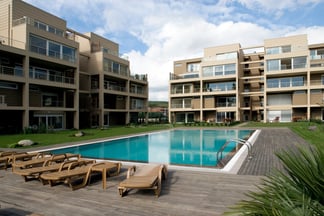 Once the testing is complete, the landlord will then know if they are providing a safe living
environment for each tenant.
If elevated radon levels are found, they will be able to address the problem immediately.
Yes, this will cost you money up-front. Depending on the concentration levels and how many units will require remediation, the price for removal can be expensive.
So, here is the alternative option:
Re-active Radon Testing
Re-active radon testing refers to a landlord being informed by a tenant(s) or a potential buyer of the property, that your apartment building contains dangerous levels of radon gas.
1. If you wait for a tenant to inform you of the problem, they may try to break their lease or ask for a reduction in rent until the problem is fixed. A lawsuit may be set in motion if the tenant feels their life or families lives are at risk because of the hazardous living conditions that you are providing.
2. If you are in the process of selling your property, the potential buyer will have radon testing performed as a part of their inspection, if elevated levels are found, they will ask that you fix the problem before they purchase the property.
You will then be required to install radon mitigation systems in every building or unit that tested above the EPA recommended action level of 4.0.
Why Being Pro-Active is Better
If you take the time test your apartment complex for radon, and then, in turn, remove the problem:
your apartment complex will be more appealing to a potential buyer
you will be providing a safe environment for your tenants
you will not have to worry about a potential lawsuit
budgeting for the testing and remediation will be an option
Why Choose Radon Eliminator for Your Apartment Complex Testing
When you make a choice to test your apartment complex for radon gas, you will want to choose a company you feel confident in.
The Radon Eliminator team have proven themselves by providing radon testing and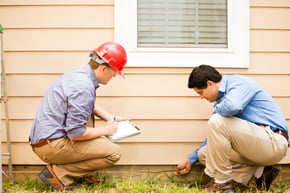 mitigation services to the largest apartment complex in Akron, Ohio.
Our testing and mitigation specialists are licensed with The Ohio Department of Health and can provide license information upon request.
Our crew has the needed experience to handle your testing and mitigation services. We provide discounted testing and free mitigation quotes.
Be pro-active about testing for radon in your apartment complex, if you are a landlord and want to be proactive about your tenants health, click below to speak with a team member from Radon Eliminator today.