What is an Acceptable Level of Radon?
Radon gas is a known carcinogen, which means it can cause cancer, in fact, radon is the second leading cause of lung cancer in the United States.
This invisible, odorless, and tasteless gas if found in both soil and rock that we build our homes on. Radon is in the air that we breath around us, however, outdoor levels of radon are relatively low, and do not posses a health risk due to exposure.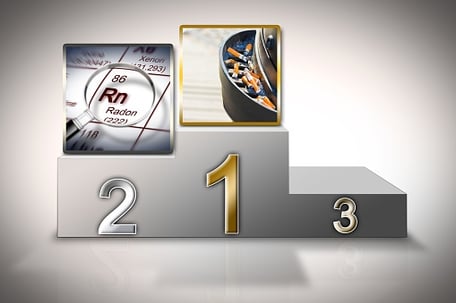 When radon leaves the soil and rock from beneath a home or building, it seeps inside and becomes trapped, causing much higher concentration levels than the outside levels, which is why there is a potential health risk of breathing in and living in a home with high concentration levels of radon.
Most Ohioans have to keep all of their doors and widows shut for the majority of the year. Whether it is because of extremely cold weather, or very hot weather, most people are not able to air out their home 24/7.
Some people believe that opening a window will change a homes radon levels. Read our blog post: "Does Opening a Window Reduce Radon?"
Even if windows are open for a short period of time, it's not enough to keep high concentration levels of radon from returning after several hours.
This leads many people to wonder, what exactly is an acceptable level of radon?

Table of Contents
Radon Levels, What's

Acceptable

?
It's important to make the distinction between "acceptable" and "safe".
We will be discussing what an "acceptable" radon level is inside of a home, because there is no "safe" level of radon.
Even though radon in homes has been declared as a national problem, there are no federal or state standards. This means all we have are "guidelines" set by The Environmental Protection Agency and The World Health Organization.
The Environmental Protection Agency: According to the EPA, homeowners need to take "action" when their radon levels reach a 4.0 pCi/L or higher. The word action is used to let homeowners know that they need to lower the levels of radon in their home for safety purposes.
The "consider action" level is 2.0 pCi/L, this is to let homeowners know that radon at these particular levels should still be considered a problem, and therefore the homeowner should consider taking action to reduce the levels further.
The World Health Organization: WHO indicates that radon exposure is an increasing public health threat in homes and therefore homeowners should consider action at a 2.7 pCi/L or higher. According to WHO, radon induced lung cancers can occur from low to medium exposure levels of radon inside homes. WHO believes that 2.7 pCi/L should be adopted as the new reference level.
The action limits that are set aside by both the EPA and WHO, do not imply safety. Which means just because you are slightly above or below either of these numbers does not mean the EPA and WHO are guaranteeing your safety from radon induced lung cancer.
Reducing radon concentration levels in your home as much as possible should be your main goal.
Contact an Licensed Radon Company for Testing and Removal Services
If you are unaware of the concentration levels of radon gas inside your home, it's important to have it tested by a professional.
Since homeowners are not required to have their homes tested, it's very possible that your's has never been tested before. Once you are made aware the concentration levels, you will be able to make an informed decision on whether or not you want to take action.
Installing a radon mitigation system is the only way to reduce high concentration levels of this dangerous gas from your home. Mitigation systems were specifically designed to remove high levels of radon.
That being said, it is not likely that your system will reduce the levels to a 0.00 pCi/L. However, they can reduce them to a 0.1 or 0.2 which would be optimal for any home.
Having your home tested and mitigated by a licensed professional is important if you want to make sure everything is done correctly.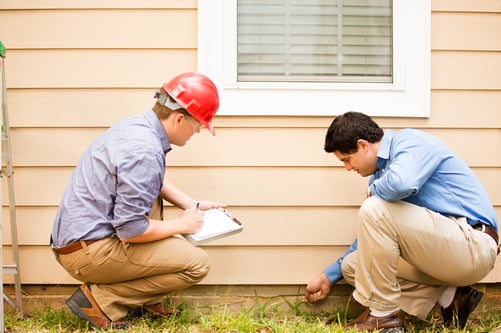 There are rules and regulations set aside by The Ohio Department of Health to ensure equipment and installation procedures are up-to-code for optimal results.
You first need to determine the concentration levels inside your home, if you do decide to have an installation performed, an additional test will be completed at the end to find out how low the system has reduced the levels in your home.
If your home has never been tested for Radon, do not hesitate to contact the licensed professionals at Radon Eliminator.
We have a team of highly trained and experienced Radon Testing and Mitigation Specialists who can help you.
We provide discounted radon testing for homeowner, and free radon mitigation quotes. Let us assist with all of your radon needs. Click below to speak with a licensed professional today.