Radon Poisoning Prevention
When you hear Radon Poisoning, you may be wondering, what in the world is radon and how is it poisonous?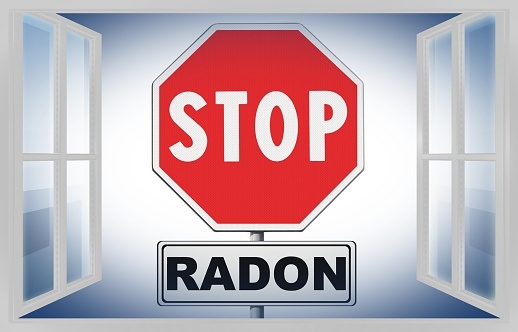 Radon gas happens to be the second leading cause of lung cancer in the United Sates, second only to smoking.
Radon is a radioactive gas that comes from the natural decay of uranium, thorium, and radium, all of which are metals that break down into rocks, soil, and groundwater.
Radon exposure comes from breathing in contaminated air that comes through the cracks and gaps inside homes and buildings. Because radon is a naturally occurring gas that comes from the earth, people are always exposed to it.
A radon test can be included in a home inspection, but is it common? Read our blog post: "Is Radon Testing Typically a Part of a Home Inspection Process?"
Table of Contents
The Environmental Protection Agency estimates that radon is responsible for over 20,000 Lung Cancer Deaths in the U.S. per year.
Breathing in air with high concentration levels of radon causes the particles from the gas to get trapped in the lungs. Over time, the radioactive particles can increase one's chance of contracting lung cancer.
It is recommended by the EPA and World Health Organization to test your home for radon, and have a Radon Mitigation System installed to Prevent Radon Poisoning.
Testing your Home for Radon
Having a Radon Test done in your home is the only effective way to determine the concentration levels of this dangerous gas.
When you decide to have your home tested for radon, to make sure the testing is done accurately, you should consider hiring a Licensed Radon Testing Company.
When you hire a professional, they will come to your home and set up a continuous monitoring system that will stay at the lowest level of your home for a minimum of 48 hours.
When they return to collect the equipment, they will be able to tell you what the concentration levels are in your home.
If your home tests at or above a 4.0 piC/L, we follow the EPA's strong recommendation for having a Radon Mitigation System installed.
Eliminating Radon
When you find out that there are elevated levels of radon gas in your home, you will need to contact a licensed radon mitigation specialist to install a removal system.
Radon Mitigation Systems are designed to reduce the concentration levels of gas inside living spaces of homes and buildings.
There are several ways to install a mitigation system, and it will be up to the licensed professional to determine the route that will comply with all of The Ohio Department of Health's rules and regulations, after which your preference will be taken into consideration.
Having a radon mitigation system installed to remove the high concentration levels of dangerous gas from your home is the best step to take to reduce the risk of radon poisoning.
Many people will live in the same home for 30 or more years, if you never check your home for radon, that is a very long time to be exposed to the radioactive gas.
Contact a Licensed Radon Testing and Mitigation Company Today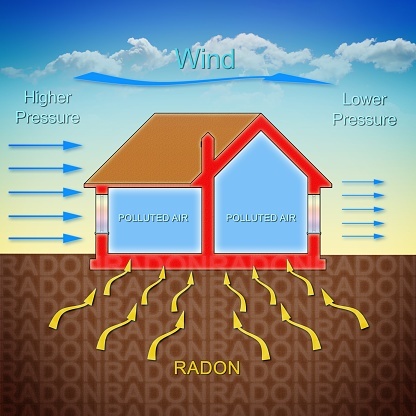 If you have never had your home tested for Radon Gas, now is the time. The only way to know for sure if your home contains dangerous gas is to have it tested by a professional.
Radon gas poisoning can happen to anyone who is living with high concentrations of radon in their home. Certain people may be more susceptible than others, but the only way to know for sure that you're safe from this cancer-causing gas is to have it removed from your home.
The professionals at Radon Eliminator are licensed with The Ohio Department of Health and have the training and skills to complete both radon testing and mitigation services.
Our team members service homes throughout the state of Ohio. We are here to help educate people on the dangers of this gas and to prevent sickness and illness caused by radon gas exposure.
If you need a radon test, contact us today to schedule a discounted test in your home, or if you need a quote for a radon mitigation installation, we can provide you with a free price quote over the phone.
Just click the link below to get started.