Can I Sell my Home if it has High Radon Levels?
Selling a home is often a very stressful process. Trying to prepare your home so it's presentable to strangers can be very frustrating. You want your home to sell, but the fact is, making it appealing to a wide variety of prospective buyers can be enough to drive you mad.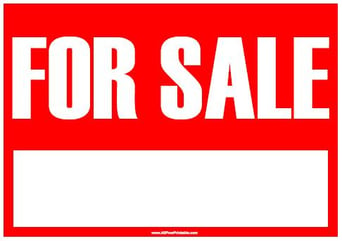 It is not uncommon for there to be a slew of updates that the listing agent is telling you to consider before putting your home on the market.
In the midst of all the updates and home inspections you come to find out that the home you've been living in contains high levels of Radon Gas. You may be thinking, that's it, how can I sell my home if it high radon levels?
Finding out that your home has elevated levels of radon does not have to be a death sentence for the sale of your home. Choosing the right company and method for radon removal is key to reducing any stress you may be feeling about the radon problem.
Table of Contents

Choosing the Right Radon Mitigation Company
What am I Required to do?
When you find out that the home you're trying to sell has high levels of radon, you are required to let any potential buyers know what the levels are before they make an agreement on the home.
This means, once the home is tested (by anyone), you are from thenceforth responsible for letting any potential buyer know that your home contains high radon levels. With that being said, you are not required to install a removal system, you are only required to inform if is a problem.
If you have no intention of reducing the radon levels in the home before you sell it, it becomes a problem as many people are aware of the dangers of radon gas exposure.
After all, radon is a colorless, tasteless, and odorless gas that is the second leading cause of lung cancer in the United States. Ensuring radon levels are below the 4.0 pCi/L can be a huge selling point for your home.
Will this Slow Down the Sale of my Home?
Once radon levels are known, it is entirely up to the seller/buyer to work out an arrangement if they want to split the cost of the system or have the seller pay the full price. The vast majority of the time the seller will pay to install a removal system.
Many buyers will flat out refuse to purchase the home with high levels of radon, so it's in the sellers best interest to have a removal system installed.
That being said, no, it does not have to slow down the sale of the home at all. The only reason this would happen is if the seller is refusing to pay and the buyers are refusing to pay, then of course you could lose out on the sale altogether.
Your best option is to have a removal system installed immediately after finding out there is a radon problem. If you find out on a Tuesday that your home needs a removal system installed, Radon Eliminator can install the system on Wednesday, (yes, the very next day!).
Installing a Radon Mitigation system takes roughly 3-5 hours, depending on the layout and structure of the home. Once the installation is complete, it's very important that another test is left to make sure the system is working properly.
The Licensed Technician will leave what's called a "post-mitigation radon test" in the home for 72 hours. This is to prove to you, and the buyer, that the system has successfully reduced the high radon levels in the home.
Depending solely on how quickly you picked up the phone, from the day you find out there is elevated levels of radon in your home, to the day you receive the post-mitigation test results, the whole process can be completed in under a weeks time.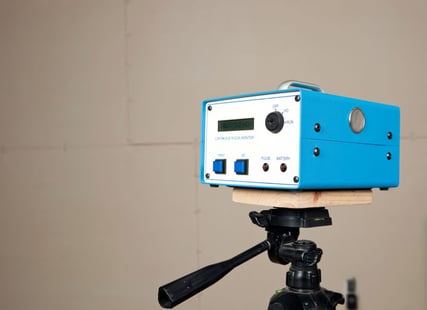 Choosing a Radon Mitigation Company
If your home has high radon levels, you will want to contact a licensed radon mitigation company to install a removal system.
Hiring a licensed company is very important, even more so if you're trying to sell your home. Having a mitigation system installed by someone who is not licensed with The Ohio Department of Health means you will need to have it removed and re-installed by someone who is.
Check the companies license information along with the crew members who will be installing your system. You will save yourself time and money by having the system installed properly the first time.
Radon Eliminator has a team of licensed professionals who can perform both testing and mitigation services. Our company will show license information upon request.
We have installed countless mitigation systems for real estate purposes, and we always offer next day mitigation installation for real estate contracts. Our team understands that you're more than likely on a time crutch so we work diligently to make sure your system is installed properly.
If your home tested high for radon gas, do not hesitate to contact the professionals at Radon Eliminator for a free installation quote. We will find out the specifics of your home and provide you with an accurate price quote over the phone. It only takes a few minutes of your time to find out how we can best assist with your radon removal needs.
Click below to speak with one of our Licensed Radon Mitigation Specialists today.