Radon Monitor Vs. Passive Test Kit
If you have made the choice to have your home tested for Radon Gas, you may have been presented with two options for testing.
When deciding between using a radon continuous monitoring system or a passive charcoal radon test kit, there are a few things you should consider before moving forward.
Have more questions about everything that a radon test entails? Read our blog article, A Guide to Radon Testing: a Customer Story.
Table of Contents
Charcoal Radon Test Kits
Charcoal canisters are typically used if you want to get an idea of what the radon levels are in your home.
The charcoal test kits do not produce instantaneous readings. They are sent to a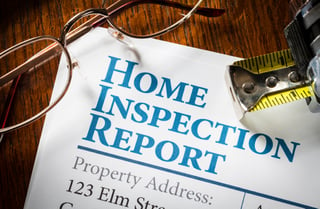 radon testing lab where the results will be processed. In the process of sending the test kits to the lab, there is potential to lose valuable data.
Another downfall of using a charcoal test is weather conditions. If it rains when you are in the process of using a charcoal test kit, it could potentially skew the test results.
This occurs because the rain will drive the radon out of the ground, which results in a higher radon reading. You will have no way of knowing if this was the reason for your high radon levels because you will only receive an average reading from the testing lab.
Continuous Monitoring System
If you are in the process of selling your home or think you may sell your home in the future, you will need to have a radon test performed with a continuous monitoring system. These devices cannot be tampered with.
They provide hour by hour documentation of the radon levels in your home. You will be able to see when the radon spikes and will know if the machine is moved or shut off. You will be given a printout of your test results on the same day the test is completed, which makes real estate transaction move much faster than if you have to send a charcoal test to a lab.
Contact Radon Eliminator to Test your Home
If you need your home tested for radon gas, we can send a licensed specialist to your home at a discounted price. Our licensed professionals use radon continuous monitoring systems to obtain the most accurate test results.
Radon is the second leading cause of lung cancer in the United States, second only to smoking. The only way to know if it's in your home is to perform a radon test. Your health is not something you want to chance, which is why we recommend radon testing with a continuous monitoring system.
If you would like a Discounted Radon Test for your home, click on the link below now to schedule an appointment with our Licensed Radon Testing Company today.