Why you Should Test your Home for Radon
Why did Dr. Oz talk about Radon gas on his show? The answer is simple, Radon gas is the second leading cause of lung cancer in the United States, and many people do not know what radon is, where it comes from, or how it affects them.
Table of Contents
What is Radon Anyway?
Radon is a colorless, odorless, and tasteless gas that comes from the soil and rock that our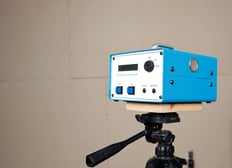 homes are built on. Any home in Ohio can have a potential radon problem, and the only way to know if you're living with this dangerous gas is to have your home tested.
Many Ohioans have never had their home tested!
Radon is responsible for around 21,000 deaths every year and kills more people per year than drunk drivers.
How to Test your Home
There are a few ways to test your home for Radon.
We recommend contacting a licensed radon testing company to come to your home and set up a continuous monitoring system. This unit will be left in the lowest level of your home for a minimum of 48 hours. During this time, the system will monitor the radon levels in your home for every hour that it's there.
After the two-day testing period, the technician will return to gather and interpret the results. If your home tests above the World Health Organization's recommended 2.7, the technician will explain how we can remove the radon from your home by installing a radon mitigation system.
The second way to test your home is to purchase a radon test kit. Radon testing kits are do-it-yourself kits that also stay in the home for a minimum of 48 hours collecting data. These kits will typically be sent to a Radon testing lab where the results will be interpreted and then sent to you.
Get your Home Tested Today
If you have never had your home tested for radon, now is the time. You could be living in a home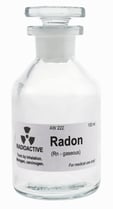 with high levels of radioactive gas. Do not put your family in danger.
Contact the team at Radon Eliminator today. We will send a licensed Radon Testing professional to your home at a discounted price.
Click below to schedule an appointment today. Protect yourself and your family from this cancer-causing gas.