What should I do if I have a Radon Problem?
Do you have Radon Gas in your Ohio home? If you have recently found out that there are high concentration levels of radon inside your home, you may wondering what to do next.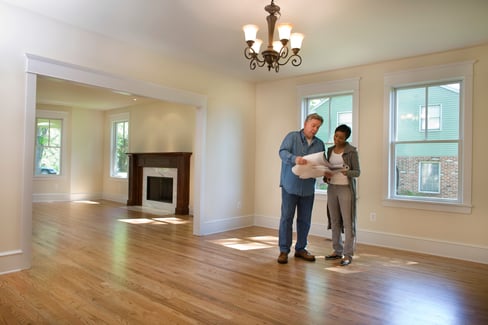 Having a radon problem in your home can potentially cause health problems to you and your family.
Once you know that your radon levels are elevated, you do not want to put off taking action.
So you may be wondering, what exactly you can do now that you know there is a radon problem in your home.
Table of Contents
Install a Radon Mitigation System
When you find out that your home contains radon levels that are at 4.0 piC/L or higher, the best thing you can do is contact a licensed Radon Mitigation company to install a removal system.
Radon removal systems are referred to as Radon Mitigation systems.
Radon Mitigation systems are designed to remove high concentration levels of radon from the home and out into the atmosphere.
Your first step after discovering radon in your home is to contact a licensed specialist. When you speak with a radon professional they will be able to walk you through the installation process and provide you with a free quote for installation.
There are several ways for a mitigation system to be installed, and it will be up to the specialist to determine which way will be the best option for your home, and up-to-code with The Ohio Department of Health.
You should not try to install a radon mitigation system on your own. Hiring a licensed company is the only way to know that your system is installed properly, and if you try to sell your home and your system is not installed by a licensed professional, you will have to rip the whole system down and pay for a new one before you will be able to see your home.
After you speak with a licensed professional, you can schedule a time for the installation to be complete.
Radon mitigation systems can be installed in one day, between 3-5 hours depending on the layout of the home and how complex the system needs to be.
When the system is completed, the licensed technician will leave a radon test in the home for 72 hours collecting data. The test that the technician will leave is called a Radon Continuous Monitoring unit. This means the radon levels in the home will be measured from the time the test is turned on until it is picked up.
A Post-Mitigation Radon Test is very important to ensure that the radon system has been installed properly and that the concentration levels of radon have been reduced below the EPA recommended action level.
Contact Radon Eliminator for your Radon Removal
When you find out that there are high concentration levels of radon gas in your home, you will need to contact a licensed professional for removal options.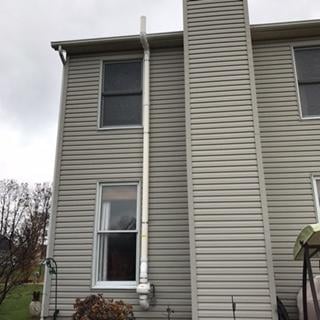 The experts at Radon Eliminator are licensed with The Ohio Department of Health and have installed hundreds of radon mitigation systems throughout Ohio.
Our team has the experience and training to help with your installation needs. We understand that people live busy lives, and may not have the time to schedule an appointment in person. So we will speak with you over-the-phone and provide you with details about your installation along with a free quote.
Do not put off having a radon mitigation system installed once you find out that there are high concentration levels of cancer-causing gas in your home.
Click below to speak with one of our Top Ohio Radon Mitigation experts for free today!