Radon Testing Methods
Radon is a radioactive gas that cannot be seen, smelled, or tasted. It is created naturally from the decay of radioactive elements, such as uranium, which is found in soil and rock throughout the world. Radon is released from the soil and rock into the air through the natural half-life decay process.
For more information, read our blog post: Radon: The Silent Killer in Your Home.
Table of Contents
When it comes to detecting radon concentration levels in your home, there are two main methods to determine if your home contains elevated levels of radon gas.
Passive Radon Testing
One way to test your home for radon is a "passive" device such as an activated charcoal test kit. The test kit will stay in the lowest level of your home for a minimum of 48 hours collecting the atoms and alpha particles from the radon. It will then be sent to a radon testing laboratory where the radon particles will be counted to give you your results.
Passive radon testing kits can be purchased at a local home goods store, or sent to you via mail by Radon Eliminator. Test kits are typically used at the home owner's convenience. The data collected is only accurate if the directions are followed precisely.
Active Radon Testing
Another form of radon testing is with the used of an "active" device called a continuous radon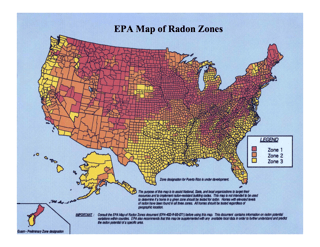 monitor. These devices are for professional use only used by licensed radon testing specialists. These tests are also short-term, meaning they stay in the home for a minimum 48 hours collecting data.
Many people prefer to contact a licensed specialist to conduct the radon testing in their home because they do not have to worry about following directions, mailing the test to the lab, and then waiting on results. Once the 48 hours of data is collected with the monitoring system, the specialist will be able to tell you immediately what the radon concentration levels are in your home.
Contact a Radon Testing Specialist
If you have never had your home tested for radon gas, now is the time to contact our licensed radon testing professionals. Radon Eliminator will send a specialist to your home at a discounted price; it is our goal to promote radon awareness and educate as many Ohio families on the dangers of radon gas exposure.
Radon is known as the silent killer, killing more people a year than drunk drivers. Keep your family safe, contact us today for a discounted radon test!