Radon Mitigation in University Heights, Ohio
Radon Mitigation
If your University Heights, Oh home has elevated levels of radon gas, you will need to contact a Licensed Contractor to install a removal system.
Radon Mitigation systems are designed to reduce the concentration levels of this dangerous gas inside the living spaces of homes and buildings.
Installation Process
Installation Performed the Right Way
Hiring a licensed mitigation company is critical when you need a radon removal system installed in your University Heights, OH home.
There are regulations that need to be followed to ensure that installation is done correctly.
First, the team will need to identify a quality suction point that is both easily accessible and has the best outcome for the system's success.
Once the location has been determined, the crew can begin by drilling a 5" hole into the sub-slab of the basement to deploy the mitigation system.
The specialist will need to make sure they get the dimensions of the suction pit correct, or there may not be enough pull to remove the gas from the house.
Next, the technician will locate the best point to exhaust the radon outside of the home, so it does not have the chance to re-enter.
After the discharge point has been located, the team can then begin the pipe fitting process.
The base that goes directly into the ground will need to be sealed using a backer rod to fill the spatial gaps. Then your Radon Eliminator mitigation specialist can finish it with an industrial-grade caulk to ensure there are no leaks.
Next, your mitigation specialist can fit the PVC pipes with a chemical welding agent to secure them together.
Finally, your specialist can install the ventilation fan. The fan sucks the radon from beneath the sub-slab of the basement. From there, it is sent outside of the home. They can install the fan outside the house or, in some circumstances, inside the garage attic.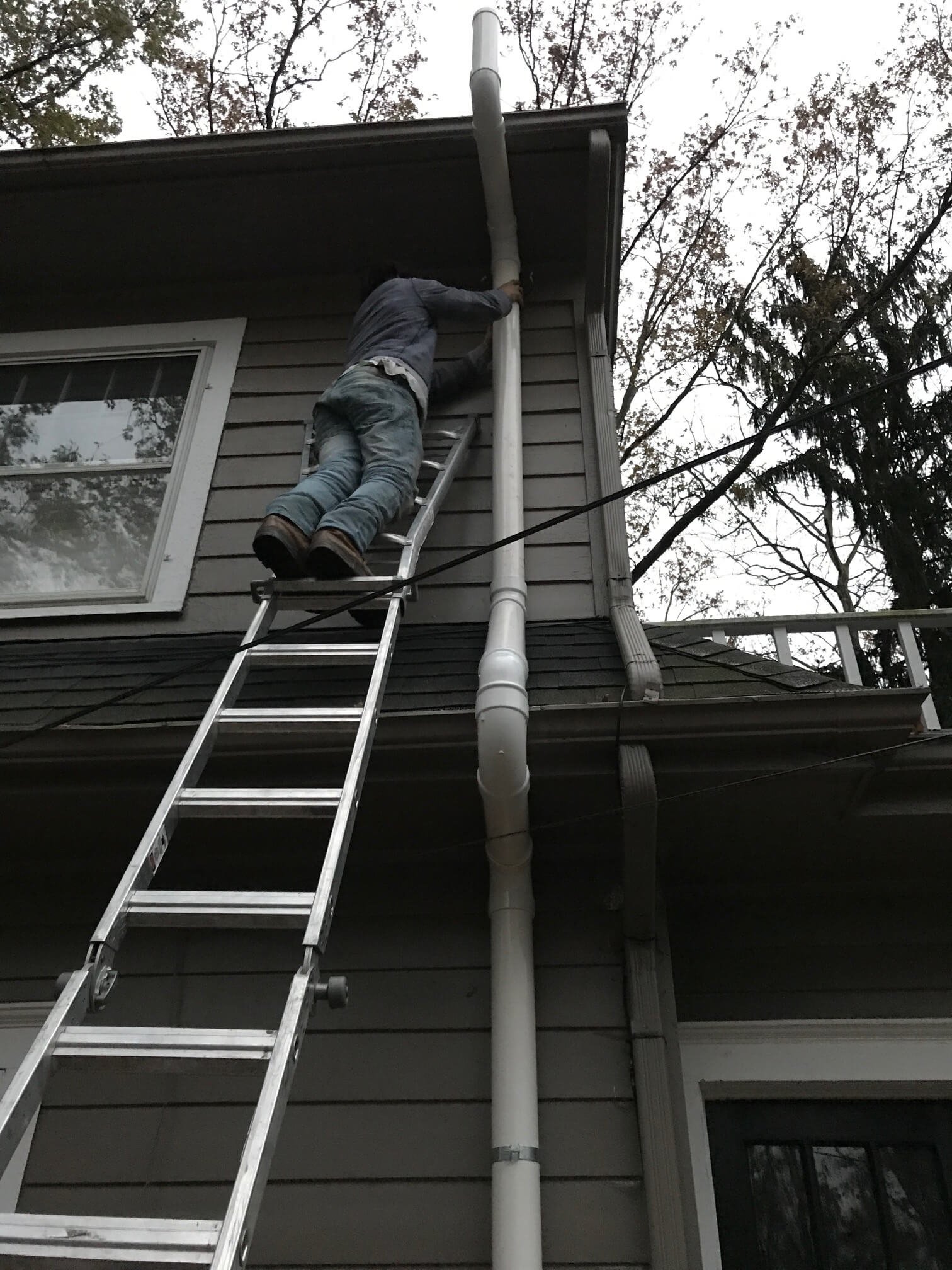 Once the installation is complete, the specialist will leave a radon testing unit in the home's basement for 72 hours, collecting data.
When the technician comes back to collect the test, they will be able to let you know if the system is doing its job properly and eliminating the radon from the house.
If, for some reason, the gas levels have not dropped below the EPA recommended action level, the team will come back and do whatever needs to be done at no additional cost to you.
Contact Radon Eliminator for your University Heights, OH Radon Mitigation Installation
If your University Heights, OH home needs a radon removal system installed, do not hesitate to contact the Licensed Contractors at Radon Eliminator for a free removal estimate.
Our team is licensed with The Ohio Department of Health and has the needed experience to install your removal system.
Keep your family safe by installing a Radon Mitigation System.
Click on the link below now for a Free Quote for your University Heights, OH home today.